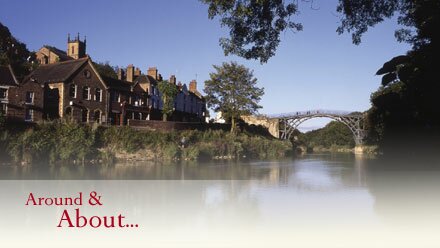 Shropshire is one of England's most beautiful and interesting counties yet it is still relatively unknown.
With the arrival of 'Shropshire Tourism' this is about to change and people from all over the country are beginning to discover the fascinating amount of history and the undeniable natural beauty of the Shropshire countryside.
Hotels in Shropshrie and nearby Attractions
Shropshire attractions near by to The Mill Hotel includes the west midlands safari park, the Severn Valley Railway, the famous industrial Ironbridge, plus numerous historic houses and museums all nearby to hotels in Shropshire.
Below are just a few of the many attractions
Places to visit:
· West Midland Safari Park
Tickets can be purchased from
Reception
· Severn Valley Railway
· Bridgnorth Town
· Severn Valley Country Park
· Ironbridge – birthplace of industry
Historic houses (National Trust):
· Dudmaston Hall
· Weston Park
Museums:
· Royal Airforce Museum, Cosford
· Black Country Living Museum
· Ironbridge & Coalport
· Brierley Crystal
· Bewdley Museum
· Hartlebury Castle
Shopping:
· Merry Hill Centre, Dudley
· Bridgnorth
· Bewdley
· Shrewsbury
· Ludlow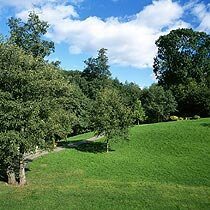 Golf – many fine courses nearby welcome visitors
Fishing – excellent facilities within one mile including trout lakes
Walks –The Mill is set in beautiful countryside with an abundance of safe walks for those energetically inclined!

Search Engine Optimisation by Virtualnet