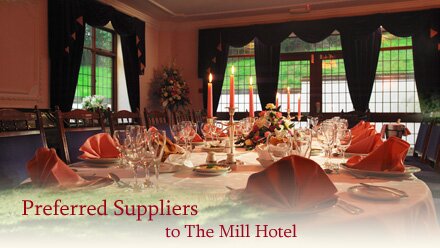 Planning any event, whether it's your wedding, a celebratory dinner or a business conference requires a lot of planning and precision. To alleviate some of the stress of the organisation of your event The Mill Hotel is delighted to recommend the following suppliers. Their services have previously contributed to numerous successful events at The Mill Hotel.
Bridal Makeovers by Judy Pendrill
Bridal Makeovers by Judy Pendrill for the naturally beautiful bride. Hair & make up attended to in your own home or chosen venue. With over 20yrs experience at her finger tips Judy has the experience to create the perfect bridal look.
t:
m:
w:
e:
---

The Little Invitation Company

m:
w:

---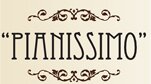 Piano Music

For weddings, functions, parties, performances, chamber music
m:
w:
e:
---

Georgina Scott Bridal


t:
m:

---
Atmosphere Creators
Music Entertainment, Chair Cover Hire & Decor Services.

t:
m:
w:
e:
---
Classic Casino Entertainments Ltd

t:
w:
e:
---

The Dressing Rooms

w:
e:





---

Eloquent Flowers

t:
w:
e:
---
Floral Fantasies by Lorraine Voss

t:
m:
w:
e:
---
Gemini Photography


t:
w:
e:
---
Jane Jordan Photography
Jane Jordan Photography offers a refreshing approach to wedding photography, keeping pictures informal and relaxed.
With a choice of beautiful storybooks and stunning albums to choose from and all packages include a DVD slideshow of ALL your wedding photographs to music.

t:
w:
e:
---
Jennifer Leaning Invitations

t:
e:
---
Judy Pendrill M.I.F.H.B.
Specialising in Bridal Makeovers, Full range of beauty treatments available in your home or chosen venue.

t:
m:
e:
---

Meryl L Green BA LBIPP LMPA ...weddings/events/conferences
Photographer of Celebrities and over 2,000 weddings. Realistically priced wedding photography and videography (broadcast television trained). Natural, fun and fresh photography weaving together classical and contemporary images of your day, just view our website.
t:
m:
w:
e:


---

Michael Gadds Special Cakes
Designer Showroom & Specialist Cake Bakery, Stationery & Favours.

t:
w:
e:


---
Sarah & Mitch SMD Wedding Photography
Mitch:
Sarah:
w:
e:
---

Tracie Homer - Your Perfect Setting

t:
m:
w:
e:
---

Venue Dress
We specialise in dressing venues for weddings and corporate events.
t:
m:
w:
e:

Search Engine Optimisation by Virtualnet