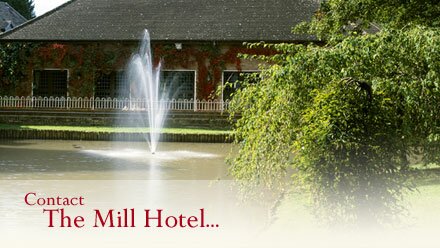 If you wish to make an enquiry, please fill out the form below or alternatively use our contact details below.
A Luxury hotel near Bridgnorth Shropshire
For further information concerning accommodation availability, conference room hire, wedding reception venues etc, alternate Bridgnorth hotels in Shropshire, then please do not hesitate to contact us.
The Mill Hotel
Alveley
Bridgnorth
Shropshire
WV15 6HL

Tel:
Fax:
E-mail:
Click here for map and directions.
Click here to view where we are in Multimap.
---
Unsubscribe from The Mill Hotel's e-mailing list?

Search Engine Optimisation by Virtualnet